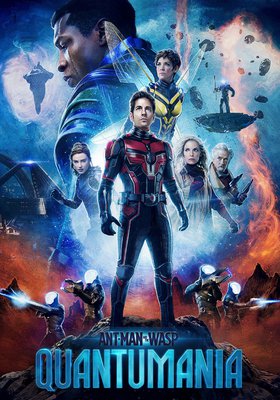 Die Superheldenduo Scott Lang (Paul Rudd) und Hope Van Dyne (Evangeline Lilly) sind zurück, um ihre Abenteuer als "Ant-Man and the Wasp" fortzusetzen. Gemeinsam mit Hopes Eltern Hank Pym (Michael Douglas), Janet Van Dyne (Michelle Pfeiffer) und Scotts Tochter Cassie (Kathryn Newton) erforschen Sie die Tiefen des Quantenreichs. Dabei stoßen sie auf allerlei seltsame neue Kreaturen und geraten in ein episches Abenteuer, das alle Grenzen sprengt, die sie bisher für möglich hielten. Ebenso gefangen im Quantumreich ist der mysteriöse Kang (Jonathan Majors), der die Macht besitzt, die Zeit zu verändern. Er macht Scott, der durch seine Vergangenheit als Krimineller wertvolle Jahre seines Lebens verloren hat, ein verlockendes Angebot für eine zweite Chance. Doch ist dem mächtigen Kang zu trauen?
All shows of Ant-Man and the Wasp: Quantumania
Currently no data available.