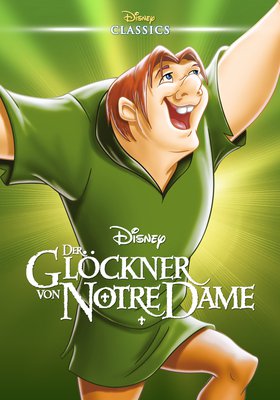 Release Date

Nov 28, 1996

Original Title

The Hunchback of Notre Dame

Director

Actors
Aus seinem Glockenturm hoch über den Dächern von Paris verfolgt der Glöckner Quasimodo sehnsüchtig das Fest der Narren – die fröhlichste Party des Jahres. Obwohl es ihm verboten wurde, ermutigen ihn seine urkomischen Freunde, an dem Fest teilzunehmen. So wagt sich Quasimodo in das Getümmel und erlebt eine Welt, von der er bislang ausgeschlossen war. Nur die schöne, temperamentvolle Esmeralda begegnet ihm mit Toleranz und Freundschaft. Als er sie vor Verfolgern schützt, gerät Quasimodo in ein ergreifendes Abenteuer voller Action, Spaß und Überraschungen, die ihn schließlich zum Helden von Paris werden lassen.
All shows of DER GLÖCKNER VON NOTRE DAME (LIVE VERTONT)
Currently no data available.