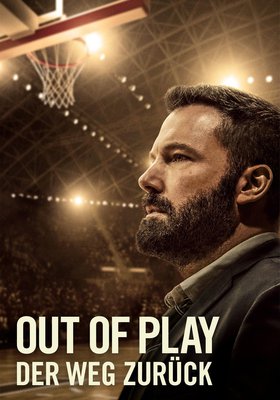 Jack Cunningham hatte das ganze Leben noch vor sich. Er war ein vielversprechendes Basketball-Talent an der High School mit Aussicht auf ein Sportstipendium, als er plötzlich dem Sport – und damit seiner Zukunft – den Rücken kehrte. Jahre später steckt Jack nun in einem unbedeutenden Job fest und ertränkt seine Sorgen im Alkohol, der ihn seine Ehe und jegliche Hoffnung auf ein besseres Leben gekostet hat. Als er gebeten wird, an seiner ehemaligen Schule als Basketballtrainer einzuspringen, akzeptiert er dennoch widerwillig, zu seiner eigenen Überraschung. Mit jedem Sieg der Mannschaft findet Jack zunehmend Mut, sich auch seinen inneren Dämonen zu stellen. Aber wird er es schaffen, die tiefen Wunden seiner Seele zu heilen und sich von seiner Vergangenheit zu befreien?
Aus diesem Grund sucht sich Duncan einen Ferienjob und heuert im "Water Wizz"-Vergnügungspark an. Dort freundet er sich mit dem Park-Manager Owen (Sam Rockwell) an, der so viel lockerer ist als die Erwachsenen, mit denen Duncan sonst zu tun hat. Mit Owens Hilfe gelingt es ihm, sein Selbstbewusstsein zu verbessern und seine Probleme aus einem neuen Blickwinkel zu betrachten: Er fängt eine Romanze mit der hübschen Susanna (AnnaSophia Robb) an und bemüht sich aktiv darum, besser mit seiner Familie und seiner Lebenssituation zurechtzukommen.
All shows of Out of Play: Der Weg zurück
Currently no data available.