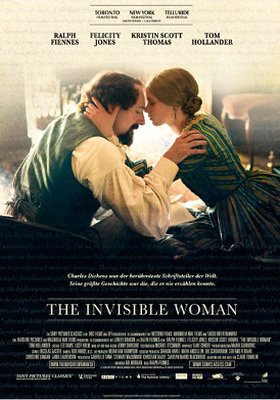 Duration

Genre
Production

United Kingdom

Actors
1873. Nelly Ternan (Felicity Jones) ist verheiratet und lebt zusammen mit ihrem Mann und ihren Kindern im britischen Margate. Während sie an einer Schulaufführung von Charles Dickens` "No Thoroughfare" arbeitet, erinnert sie sich an ihre Zeit mit dem berühmten Autor: 1850 zog Nelly mit ihrer Mutter (Kristin Scott Thomas) und ihren Schwestern durch das Land und trat in zahlreichen Stücken auf.
All shows of The Invisible Woman
Currently no data available.