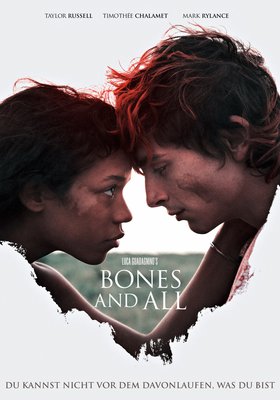 Die junge Maren, die von ihrer Mutter verlassen wurde, begibt sich auf eine 1.000 Meilen lange Odyssee durch die Straßen Amerikas, wo sie Lee trifft, einen entrechteten Herumtreiber. Doch trotz ihrer Bemühungen führen alle Wege zurück in ihre schreckliche Vergangenheit und zu einem letzten Kampf, der entscheiden wird, ob ihre Liebe ihr Anderssein überleben kann.
All shows of Bones and All
Currently no data available.